Posted on 03/30/2022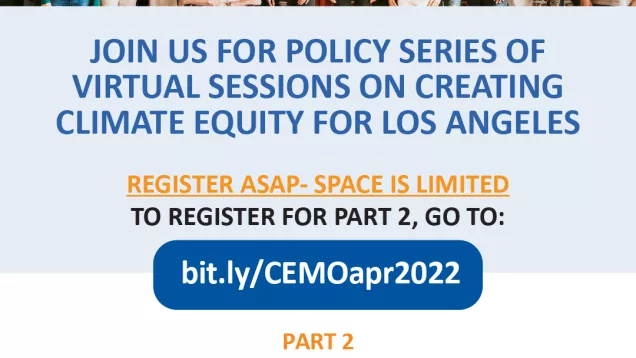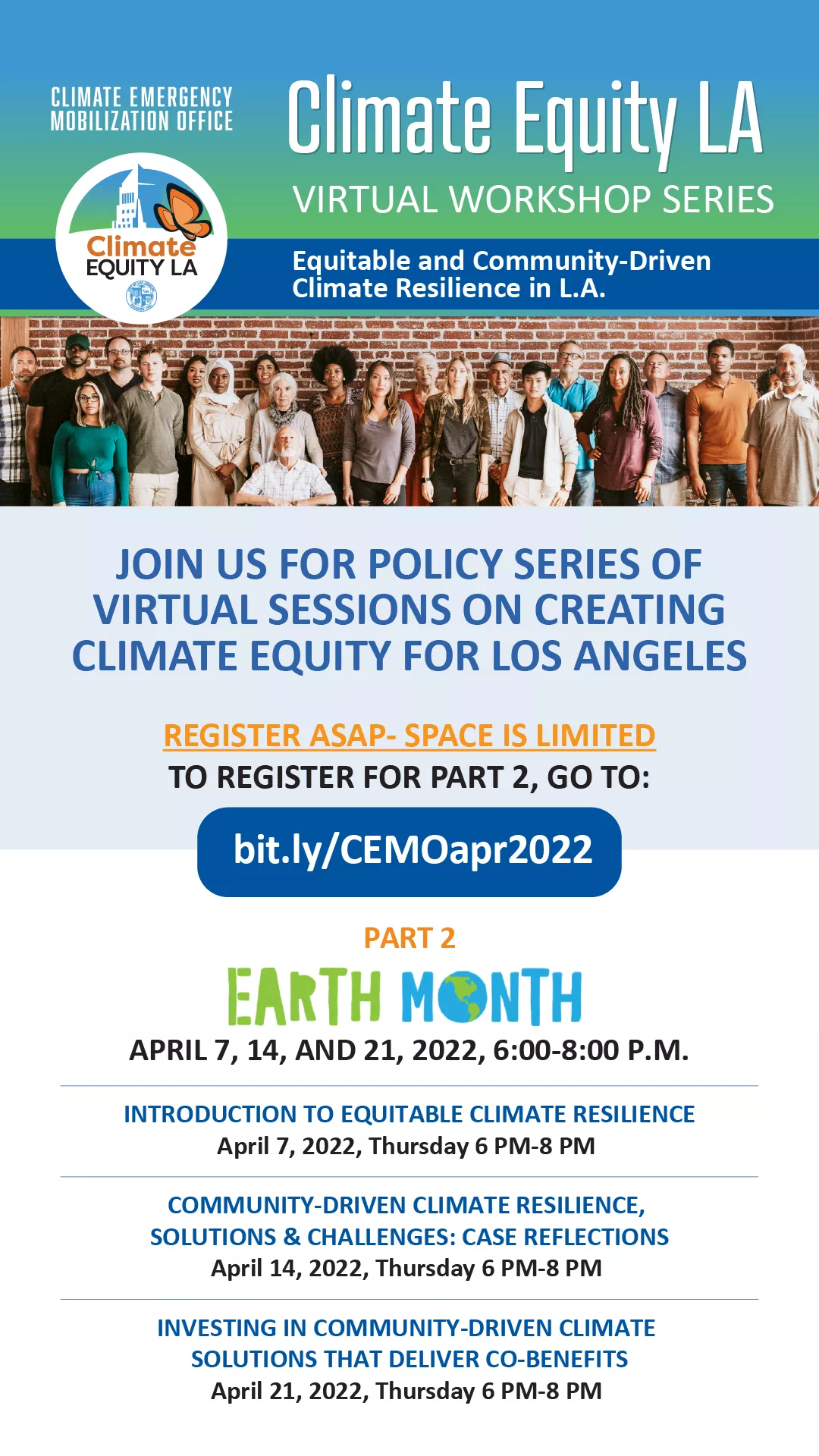 The Climate Emergency Mobilization Office (CEMO) and Liberty Hill invite you to join us for Part II of our Climate Equity LA Series on Community-Driven Climate Resilience. The climate crisis is a very real threat and a public health emergency that has especially harmed those in frontline communities. Let's work together to co-create resilient, thriving communities for all.

In this series, beginning on Thursday, April 7th and followed by workshops on Thursday, April 14th and April 21st, the CEMO will explore the need for equitable climate policies that address health, jobs, affordable housing, and the climate crisis with community participants from across the City of Los Angeles. 
The goals of the Climate Equity LA Series are to: 
Innovate stakeholder engagement and provide an understanding of pending City energy and climate policies for community members
Produce reports from each session with recommendations to the Climate Emergency Mobilization Commission which will then be shared with the LA City Council and Mayor
Please register here and share this announcement with your networks!

In May, we will feature Part III focused on Climate Equity Metrics, including discussion on how Los Angeles can best align with the "Justice40 Initiative" to deliver infrastructure spending benefits to the communities most in need.