Posted on 09/15/2023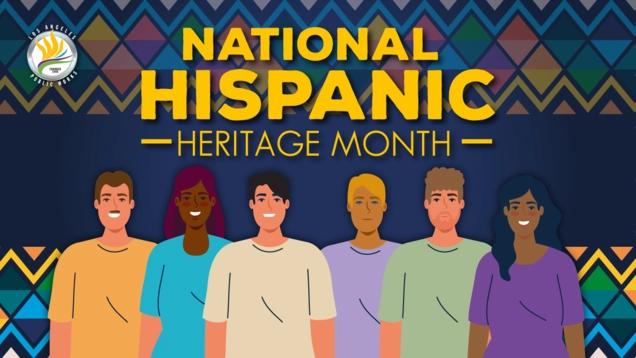 Every September 15th, we honor, celebrate, and recognize the vast contributions of Hispanics in the United States. A month-long celebration of music, culture, art, food, and the powerful voices of the Hispanic community. What started as a week of observation, Hispanic Heritage Month (September 15 - October 15) was extended by former President Ronald Reagan in 1988. September 15 is a significant date for many Latin American countries celebrating independence, such as the Central American nations of Guatemala, El Salvador, Honduras, Nicaragua, and Costa Rica. 
The resilience of the Hispanic community is evident in the City of Los Angeles. Many of your government officials, such as the Board of Public Works Commissioner, Teresa Villegas, and President Aura Garcia, are of Hispanic descent. To commemorate Hispanic Heritage Month, the Board will hold a recognition ceremony on October 6, 2023 for employees of Hispanic heritage who make a difference in our city and communities. In addition, city council member Monica Rodriguez will host the annual celebration of El Grito (El Grito de Dolores) to honor Mexican Independence on September 15, 2023, on the historic steps of Los Angeles City Hall (200 North Spring Street, Los Angeles, CA 90012) and Gloria Molina Grand Park from 5 pm - 11 pm. 
The event will feature live performances, food trucks, a silent disco, and resources from Mexican Consul leaders and City Council District 7. Get event details by visiting https://monicarodriguez.org/events/el-grito. This event is free and open to the public. 
For more information on upcoming events or the latest news, follow us on Facebook and X (formally Twitter). 
Happy Hispanic Heritage Month! ¡Feliz mes de la Herencia Hispana!