Posted on 07/25/2023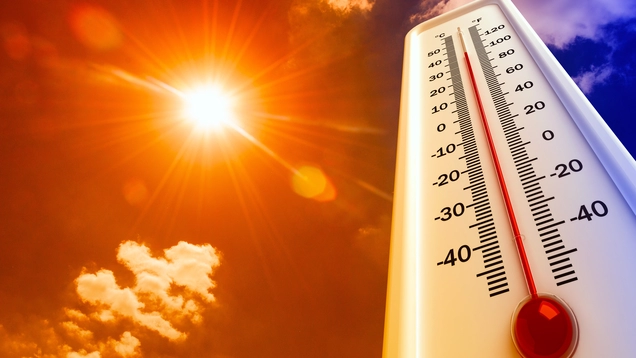 Summer 2023 is officially here, and it is hotter than ever. As we experience temperatures in the triple digits throughout the summer, you may be wondering how the City of Los Angeles is preparing residents for more heat waves to come. Marta Segura is the first City of LA Chief Heat Officer and Director of Climate Emergency Mobilization (CEMO) with the Board of Public Works. As a heat officer, Marta is responsible for spreading awareness of extreme heat risks through campaigns such as #HeatRelief4LA. She also works on solutions in collaboration with various city departments and bureaus. 
By visiting the Heat Relief 4 LA website, you will be able to learn more about the resources, different programs, and reports on heat. It is essential to recognize what programs the city is offering to combat excessive heat this summer. Here is a quick rundown of the heat relief programs throughout the city. 
Cool LA (LADWP)

Cool Neighborhoods (StreetsLA)

Hydration Station Initiative Program (LADWP)

Beat the Heat Resources (Emergency Management Department) 

Climate Tool Kit (Office of the Major) 
In addition, Cooling Centers are now available during regular hours of operation to keep you cool. These facilities are an oasis to escape the heat while also avoiding dangerous health complications such as heat stroke. If you feel the need to be in a cool environment, visit a Cooling Center and enjoy some recreational time. 
As city departments and bureaus take proactive steps to prepare residents, there are ways you can also prepare yourself and your loved ones. We all know the basics, drink plenty of water, wear light-colored clothing, put on sunscreen, and never leave pets or people in a closed car. However, you can amplify the basics and learn some more tips to stay cool. For example, it goes beyond light-colored clothing. Wearing breathable fabrics, such as linen or cotton, is a great way to feel light and cool all day.  Drinking plenty of water is essential, but you can also eat foods with high water content, such as cucumbers or watermelon. 
Now, here are some additional tips to stay cool: 
Put a cold, wet towel around your neck. 

Place a top sheet in a bag in the freezer for a few hours before bed. 

Sleep on a damp towel

to feel like a night by the pool. 

Drink some peppermint tea or spray mint tea on your skin. 

Avoid foods with high levels of fat or salt.

These foods can be hard to digest, which makes your body use more energy resulting in your body temperature to increase a bit. 

Drink coconut water. 

Get some house plants. 

Use a UV Protection Walking Umbrella

when you need to go out during the time of day the sun's rays are strongest. 
We also encourage you to visit a public pool in your area to get relief from the heat. Find the nearest pool near you.  
If you have additional tips, please share with us on social media. 
Twitter: @Segura4Change

Facebook: facebook.com/EJ4LA/