Posted on 10/18/2023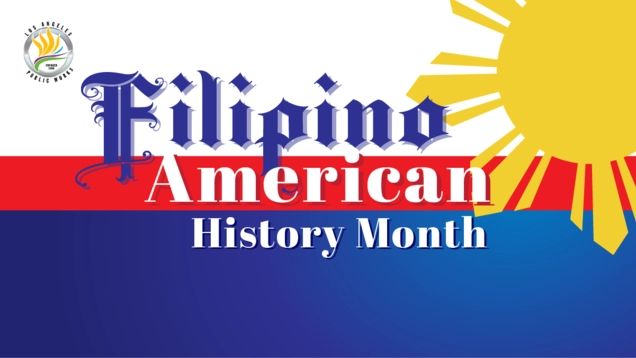 October is Filipino American History Month! When we think of Filipino culture, we think of the strong family ties, boundless traditions, mouth-watering cuisine, and the charm of parol star lanterns that grace the homes of Filipino families during Christmas time. The month of October commemorates the first recorded presence of Filipinos in the United States. This year's theme is: "1898: Recognizing 125 Years of Philippine-American History." A 125 years ago, the Treaty of Paris was signed and signaled the end of the Spanish-American War that led to the U.S. annexation of the Philippines. Needless to say, this year marks an enormous milestone for the Filipino community. 
The Department of Public Works is thrilled to announce a lighting ceremony with an evening of live entertainment honoring Filipino American History Month (FAHM). The event features Filipino-American community leaders across various professions, such as the talented and renowned actor Nico Santos, award-winning chef Margarita Manzke, cultural ambassador and leader Anna Lisa de Guzman, and many more. The celebration is by invitation only and will light city hall with the Philippine flag colors for all to see. Don't forget to follow us on social media for live updates and event pictures. 
Dive into the celebration this month by trying some delicious Filipino food or immerse into Filipino American history conveyed through literature, film, and media. If you find yourself near Downtown Los Angeles, don't forget to stop by Historic Filipinotown, just two miles away. The Temple Plaza offers traditional dishes and grilled-to-cook skewers of various types of meat. We thank all Filipino-Americans for the many contributions and accomplishments throughout the City of Los Angeles and the Department of Public Works.