Posted on 05/04/2023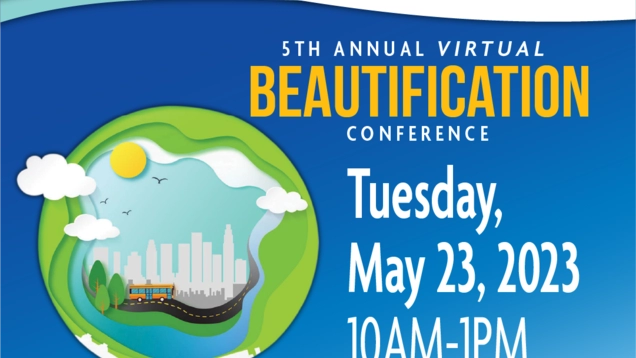 If you like to learn more about ways to improve the quality of life in your community, there is an  insightful networking opportunity available. 
On Tuesday, May 23, 2023, the City of Los Angeles Board of Public Works, Office of Community Beautification (OCB) and Keep Los Angeles Beautiful (KLAB) will host the 5th Annual Virtual Beautification Conference. The event is free and open to the public. Those attending will have the opportunity to learn more about the Clean LA and River Rangers programs and Organics LA, a curbside recycling program to help keep organic waste out of landfills and get processed into compost.  
There will also be panels about personal responsibility on littering and beautification opportunities along with a workshop on urban gardening and composting.  
When you register by Friday, May 19, 2023 you automatically enter the raffle giveaway for a chance to win a free rain barrel. Participants must be City of Los Angeles residents. The conference kicks off at 10:00 a.m. on May 23rd. 
RVSP: 2023KLABconference.eventbrite.com
For more information or questions about the conference, please call (213) 978-0224.