Posted on 11/06/2017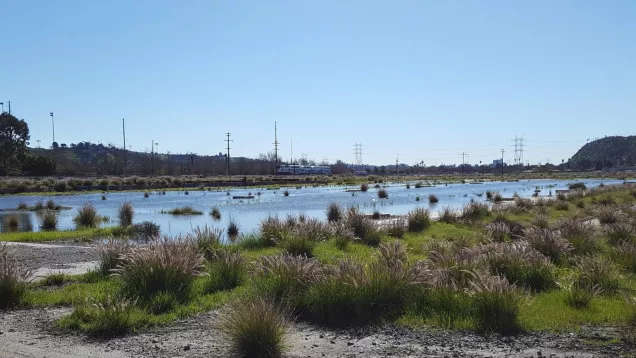 Los Angeles Bureau of Engineering Takes Significant Step Forward on LA River Revitalization at the Taylor Yard G2 Parcel
                Contract for Implementation Plan and Site Assessments Awarded to WSP, USA Inc.
LOS ANGELES (November 1, 2017) – The City of Los Angeles' Board of Public Works has approved the Bureau of Engineering's selection of the consulting team for the Taylor Yard G2 Parcel Implementation Plan, Site Assessments, and Interim Development Design Services Project. The contract has been awarded to the WSP USA, Inc. consultant team. 
The project is being led by the Bureau of Engineering. The selection process included a comprehensive review of proposals, an interview, and a public presentation. 
"We are very pleased to be working with the WSP team," said City Engineer Gary Lee Moore. "For this major river-adjacent parcel, WSP brings to the table a highly qualified and experienced team in the various disciplines the City needs. They also bring extensive community engagement experience to the project." 
Purchased earlier this year for $60 million, the G2 Parcel is a 42-acre site along the LA River. For 80 years, the site was used for refueling and maintenance of trains moving to and from downtown Los Angeles.
The first focus of the process will be to look at remediation needs. Detailed testing and site assessments will be done to define the clean-up necessary to transform this site into riverfront habitat and recreational space for City residents.
"Our goal is to provide access to the LA River as soon as possible," added Moore. "We will be looking at finding ways to clean and open parts of the site, while doing remediation on other areas."
These first steps will be funded by a $2 million Proposition 1 Grant from the California State Coastal Conservancy.
This riverfront parcel is considered the "crown jewel" in the City's plan to revitalize the LA River. The project is part of the City's L.A. River Revitalization Plan adopted in 2007, and is also reflected in the U.S. Army Corps' Ecosystem Restoration Feasibility Study adopted by Congress in 2016.
Media inquiries: Mary Nemick, Director of Communications, Mary.Nemick@lacity.org.
For additional project information on the G2 Taylor Yard Project, go to: http://lariver.org/G2.