Posted on 08/18/2021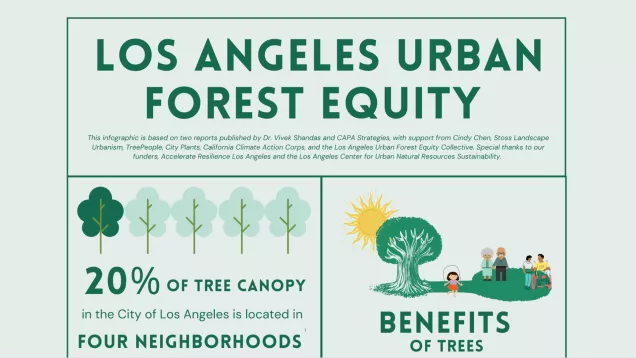 This year we were very lucky to have our Tree Equity Visiting Scholar, Vivek Shandas, produce a set of two reports on the state of tree equity in Los Angeles and possible solutions to solve disparities. We took a deeper dive into the report at the lunch and learn session on May 26, 2021. We discussed the report's tier system - Tiers 1, 2 and 3. Tier 1 means a site that's immediately available for planting, with enough parkway width and empty tree wells. Tier 2 means some concrete cuts would be needed, and Tier 3 includes those places where significant redesign, acquisition of additional park space, increased planting on private property or other interventions would need to occur for adequate space to allow planting of trees to create the shade that's needed. The report also provides ten case studies. You can view the whole lunch and learn session here and the two part report on the City Plants website.  
Now we have an additional resource to help the public understand and interpret the findings of the equity report. One of our California Climate Action Corps fellows Kimberly Guo created this great infographic summarizing the reports. We hope you'll take a look and use this easily digestible format to better understand tree canopy and equity issues in Los Angeles.