Posted on 08/26/2022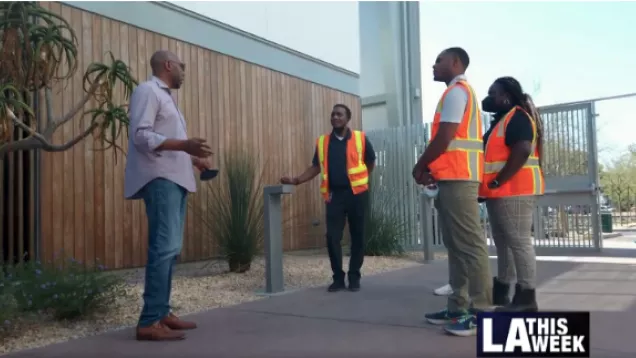 The City of Los Angeles Department of Public Works recently hosted Engineering Day, where students from Historically Black Colleges and Universities (HBCUs) visited City facilities and learned more about the work City Engineers have done to empower their community.
Throughout the event, students shadowed City Engineers at the Michelle and Barack Obama Sports Complex and Vision Theatre and received an in-depth look at the many career opportunities the City offers promising engineers--such as working with a large government organization and the planning and implementation of municipal infrastructure projects and engineering initiatives. 
The City's HBCU Integrated and Interdisciplinary Virtual Internship Program aims to educate and directly engage with students about the work the City does on behalf of its constituents and the City's sustainable municipal infrastructure projects in sanitation, engineering, street services, and street lighting.
Watch video on the HBCU Internship program here: https://www.youtube.com/watch?v=0LG-F431fQ8
Watch video on the Engineering Day here: https://fb.watch/f8P7GmuZzG/